How can we create learning experiences that foster creativity, innovative thinking, and joy? Experiences that honor and celebrate children, youth and adults alike as equal co-designers and learners in the learning experience? And how do we share the design of these experiences with the world?
These are just a couple of questions I'm excited to explore with the Faculty at Bennett Day School and our university, design, and technology partners as we build and grow Bennett Labs. It is with much excitement and joy that I share that I'll be exploring these questions as the new Director of Bennett Labs, at Bennett Day School in Downtown Chicago.
About Bennett Labs
Bennett Labs is a new learning innovation lab in partnership with Faculty at Bennett Day School and Northwestern University School of Education and Social Policy (SESP), as well as design, learning and technology partners. Embedded in the life of the school community and the City of Chicago, the focus of the Lab is to foster and develop learning experiences, curriculum, and technologies that nurture a learner's innate sense of inquiry and curiosity. Experiences to advance creativity, innovation and the development of lifelong learners and leaders, and that bring joy and a love for learning. Bennett Labs is committed to uncovering the creativity and innovation occurring naturally and collaboratively between people in our learning communities, and to share it with the rest of the world.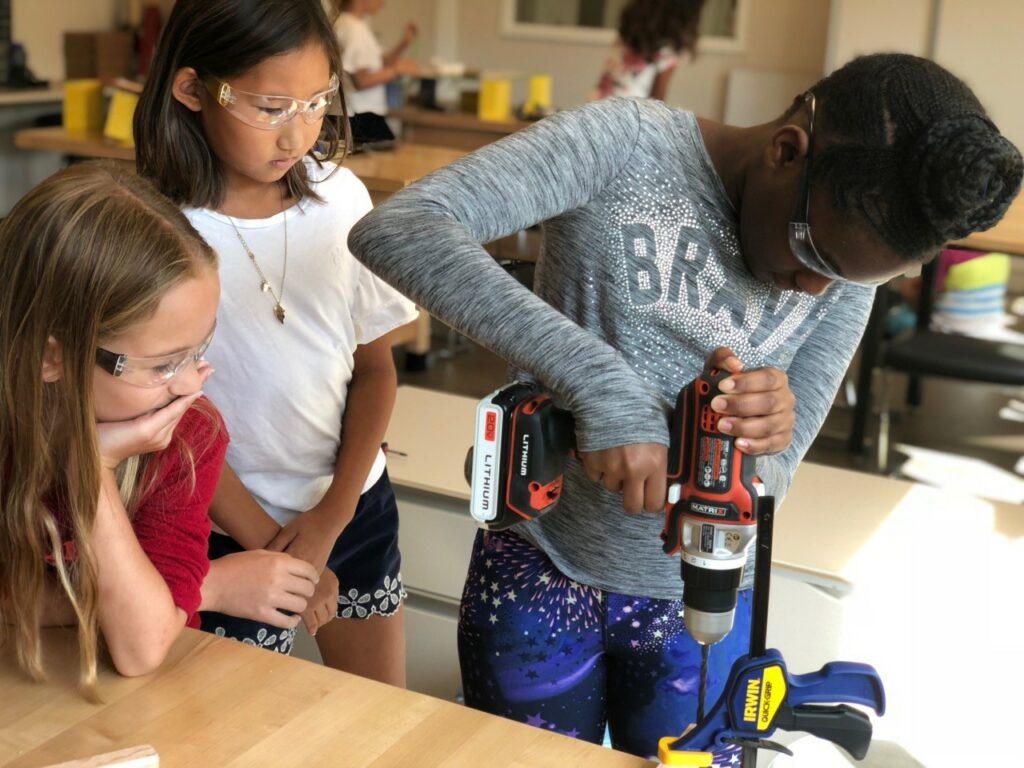 Why does this matter?
For children, youth and adults alike, learning is fundamentally a creative, innovative and entrepreneurial experience. One that at our most primed for learning, is filled with joy and love at the heart, is highly collaborative and life-long. Take your love for music or math or history or science, whatever your passion; or the joy you get from moments of play and creativity or learning collaboratively during your social interactions (storytelling) with family, friends or peers. It is during these moments that we are most engaged and most primed for learning.
In the words of Loris Malaguzzi, founder of Reggio Emilia's educational philosophy that Bennett Day School is founded on, there is "Nothing without joy", wherein joy and excitement are the lifeblood of the learning process; joy is a natural part of the experience of building understandings.
Yet the design of learning experiences, especially within the K-12 sector is often anything but creative, innovative or entrepreneurial, impacting negatively a child's and educator's love for learning and the joy and engagement that comes when learning is personal, purposeful and practice-based. Rarely is learning intentionally collaborative, wherein learner and teacher are co-designers equally empowered and participating in the learning occurring between and around them. And more often we focus on the outcome, that is grades and the assets produced more than the process of how learners created them. Despite that …
"Creativity becomes more visible when adults try to be more attentive to the cognitive processes of children than to the results they achieve in various fields of doing and understanding." – Loris Malaguzzi. (The Hundred Languages of Children)
How then may we design more creative, innovative and entrepreneurial learning experiences and ones that create space for children, youth and adults alike to have agency in their learning, and the design of the learning experience? This is an ongoing discussion amongst educators, educational researchers, and learning institutions as well as parents and families.
We know many of the current models of education are not effective, yet there remain questions as to how do we change or evolve from them? Where can we try, learn about and see the impact of more creative and collaborative approaches of learning (in K-12 education) as part of a lived experience? What are some of the examples of learning designed intentionally to foster creativity, innovative thinking, and joy, amongst other core principles and values?
My recommendation would be, to learn from/with the faculty at Bennett Day School.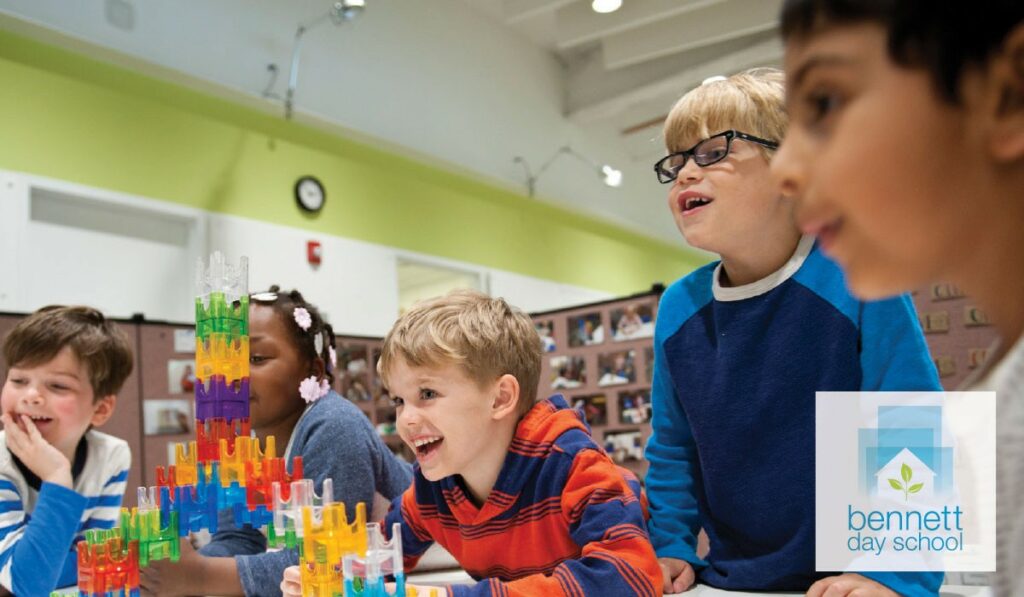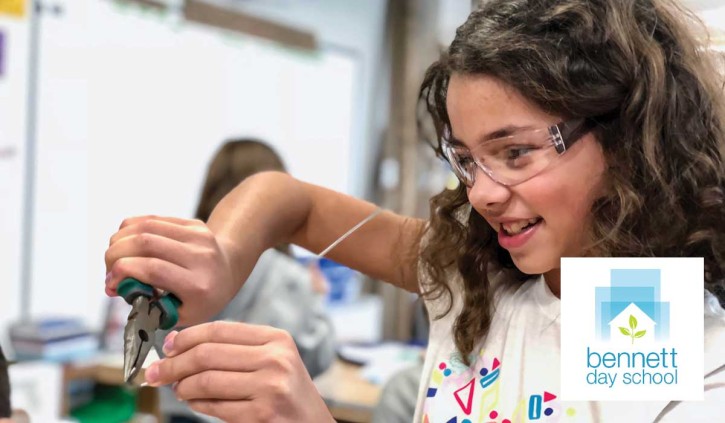 About Bennett Day School!
Bennett Day School is a PreK through 12th Grade progressive, independent school organization in Chicago where children, youth and adults construct learning together.  Founded on Reggio Emilia, a child-centric, self-directed approach to learning; and project-based learning, Bennett Day School strives to provide unparalleled experiences — in their program offering, instructional approaches, and nurturing environment — that shape their community for a fulfilling, successful and impactful life. Compelled by curiosity, immersed in complex questions and the world around them. Individual and collaborative learning are central to the work of the school, where all learners are held to the highest standards in the realization of their own learning, and its documentation in a digital portfolio of work utilized to personalize education. 
Co-founded by Kate Cicchelli, a former teacher and administrator from The Francis W. Parker School and Cameron Smith, a father of two sons and a former private equity investor in education, Bennett was nominated for the Chicago Innovation Awards. Located in a historic 1901 building in the West Town neighborhood of downtown Chicago at 955 W Grand Avenue and Morgan Street in a vibrant urban setting, the school community utilizes the city as an extension of its classrooms and labs.
A member of Conscious Capitalism, Bennett Day is a tax-paying social enterprise backed by the Code Family Foundation, Wintrust, Chicago ArchAngels, Chicago Capital Partners and numerous others with a passion to shape school as it was meant to be, and now needs to become, to prepare our children for the next century. 
Join the Conversation!
If you'd like to learn more about Bennett Labs, and/or Bennett Day School, or join the conversation and partner with us on our journey exploring the design of creative, innovative and entrepreneurial learning experiences, you can visit us at www.bennettday.org.